By JULIAN SHEA | China Daily Global | Updated: 2020-03-03 10:37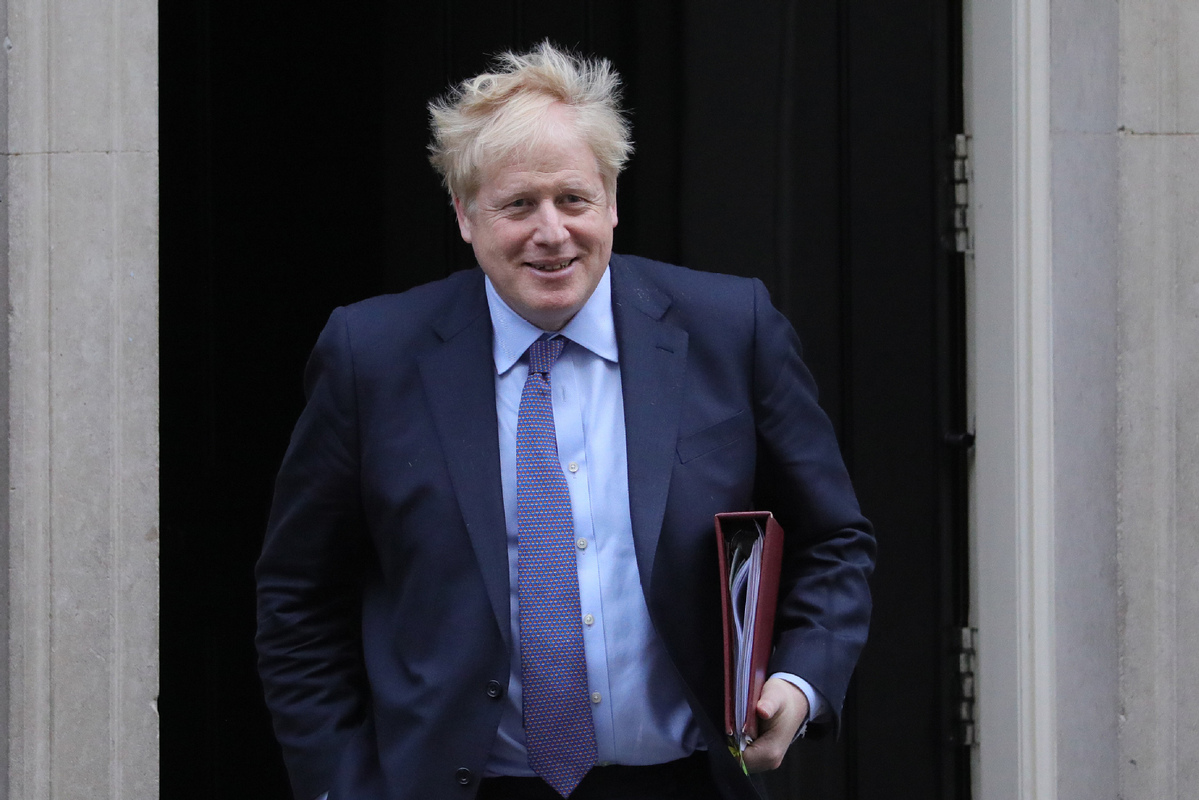 British Prime Minister Boris Johnson has said the outbreak of the novel coronavirus in the United Kingdom is "likely to become more significant" after the number of recorded cases across England, Scotland, Wales and Northern Ireland rose to 40.
On Monday, Johnson chaired an emergency COBRA meeting, along with senior Cabinet members and medical advisors. Scottish First Minister Nicola Sturgeon took part via video link, but London Mayor Sadiq Khan was not invited, with a Downing Street spokesperson saying "London is a local area".
"We've agreed a plan so that if and when it starts to spread, as I'm afraid it looks likely it will, we are in a position to take the steps that will be necessary," Johnson told journalists after the meeting.
After the front pages talked of the potential shutdown of cities if the situation grew worse, Johnson stressed that people should "go about business as usual" and added that the country is "very, very well prepared".
It is understood that the governor of the Bank of England, Mark Carney, and Chancellor Rishi Sunak have had discussions about the potential economic impact of the outbreak.
Earlier, Paul Cosford, emeritus medical director of Public Health England, told Sky News the geographical spread of cases meant widespread transmission was increasingly likely.
"We have to be prepared for that, and a range of different eventualities, and it's right to say that some of those might be quite challenging for us," he said.
He said there was a limit to what the public could do to slow down the infection, but basic precautions, including increased personal hygiene and "being wise in our use of our health services" would help.
Scotland's first case, identified on Sunday, is someone who had recently returned from Italy, and, in London, Wimbledon College school has shut for a week after a staff member, also recently returned from Italy, tested positive.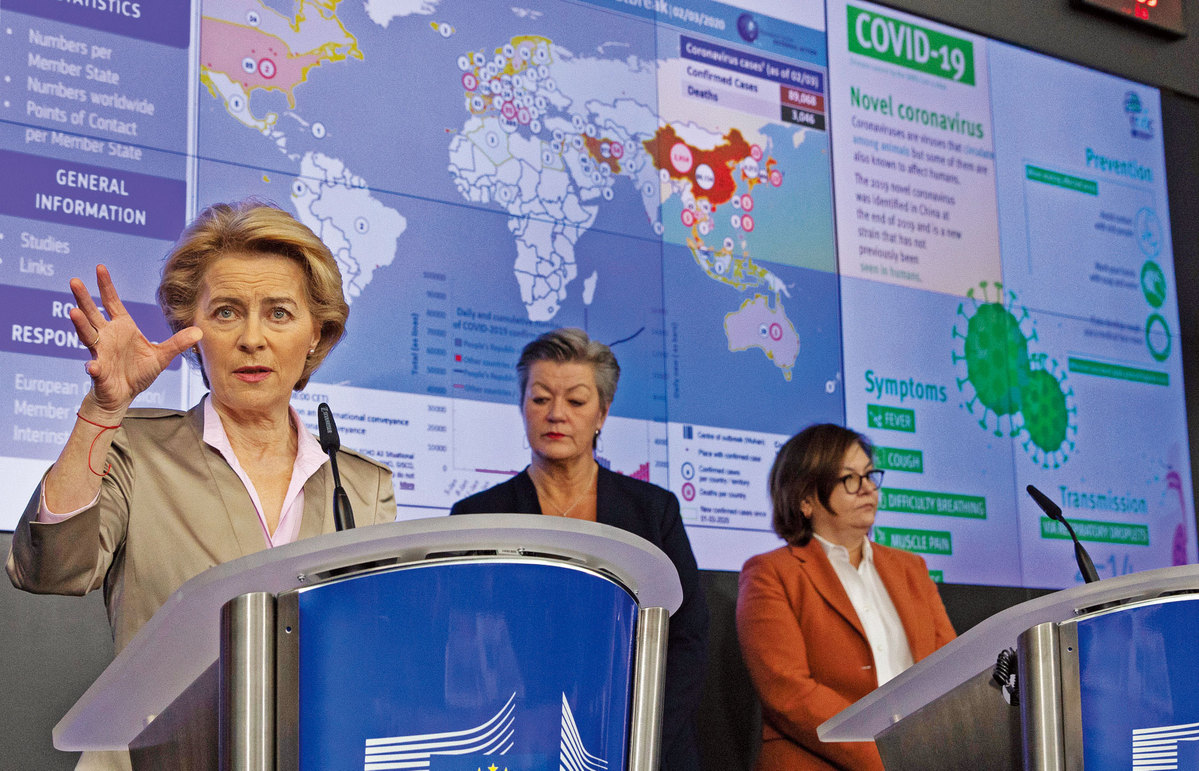 During the weekend, the suggestion recently retired doctors and nurses could be called back into work sharply divided opinion, with critics pointing out that figures obtained through a freedom of information request last year showed that more than 22,000 European Union nationals had left jobs in the National Health Service since the Brexit referendum in 2016.
On Monday, it was reported that the combined issue of the novel coronavirus and Brexit was causing a high-level split.
The Daily Telegraph said the Department of Health wanted the country to retain access to the EU Early Warning and Response System as part of Britain's divorce terms from the EU that the government has until the end of the year to agree.
But the paper claimed the British negotiating team, which reports directly to Johnson, rejected the idea as it wants to maintain "red lines" so as not to show weakness in the negotiation process.
Elsewhere in Europe, the first cases have been reported in the Czech Republic-two Czech citizens and one United States national, and the death toll in Italy has risen to 52, the highest of any country outside China.
Overall Italy's number of cases has now risen to more than two thousand, but the head of the country's Civil Protection Agency said that 149 patients had now recovered from the infection.
Irish budget airline Ryanair is reducing flights to Italy by 25 percent for the next three weeks because of a significant fall in bookings but said it was "too early to speculate what impact the COVID-19 outbreak will have" on its business.
The European Centre for Disease Control and Prevention has said the risk level has increased from moderate to moderate-to-high, but rejected a suggestion by European Commission President Ursula von der Leyen that the risk was in fact high.