China consistently opposes the use of force in international relations, the country's foreign ministry said on Friday when asked about the U.S. killing of a top Iranian commander.
The remarks came after the U.S. Department of Defense announced on Thursday night that U.S. forces had carried out a strike that killed Qasem Soleimani, commander of the Quds Force of Iran's Islamic Revolution Guard Corps.
"At the direction of the President, the U.S. military has taken decisive defensive action to protect U.S. personnel abroad by killing Qasem Soleimani," said the Pentagon in a statement.
China's Foreign Ministry spokesperson Geng Shuang said the country consistently opposes the use of force in international relations, adding that peace and stability in the Middle East must be upheld.
China urges relevant sides, especially the U.S., to exercise restraint and refrain from any actions that might escalate the situation, added Geng.
The latest move by U.S. forces came days after supporters of the Hashd al-Shaabi militia, mourning those killed in an earlier U.S. attack in Iraq, stormed the perimeter of the U.S. embassy in Baghdad.

The Pentagon claimed in the statement that Soleimani had "approved" the attacks on the U.S. embassy and "had orchestrated attacks on coalition bases in Iraq over the last several months."01:53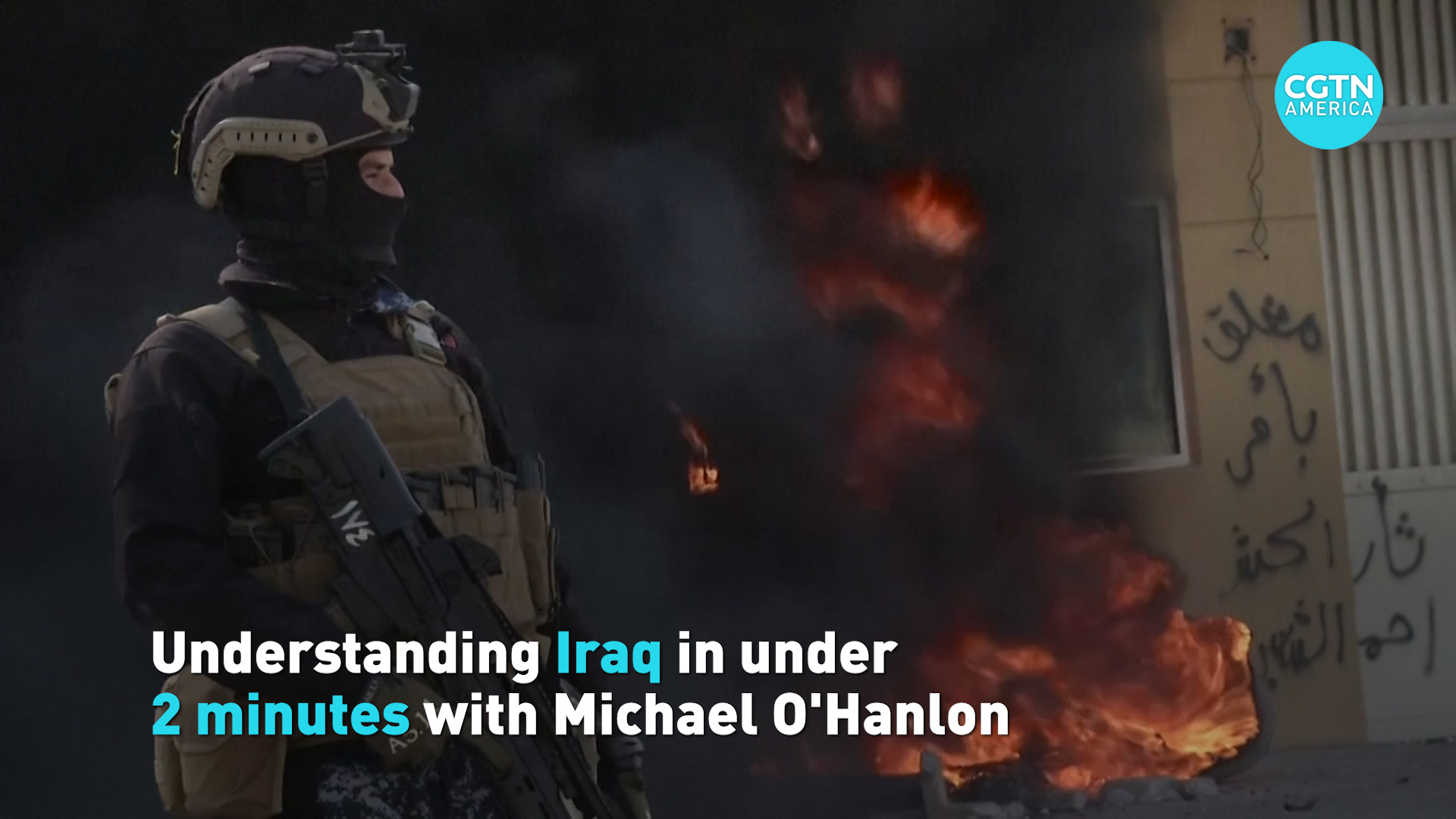 Iran vows 'tough revenge'
Iran's Supreme Leader Ayatollah Ali Khamenei said in a statement on Friday that those who assassinated Soleimani should wait for Iran's severe response, state TV reported.
Khamenei said that the mission of Soleimani and "resistance" will not stop by his death.
All should know that "the resistance movement will continue more strongly, and a definite victory awaits those who fight in this auspicious path."
The criminals who shed the blood of General Soleimani and his companions "should await a tough revenge," he said.
"Iran never won a war, but never lost a negotiation!" U.S. President Donald Trump tweeted on Friday, while Secretary of State Mike Pompeo said Washington was still "committed to de-escalation."
In reaction to claims that the U.S. was behind the strike, oil prices soared more than four percent on Friday morning, AFP reported.
At least six other people were killed, including Iraqi militia leader Abu Mahdi al-Muhandis, when three missiles stuck a vehicle convoy near a cargo area of Baghdad International Airport, according to reports from Iraq.
Read more:
Top Iran commander Qasem Soleimani killed in U.S. strike on Baghdad01:52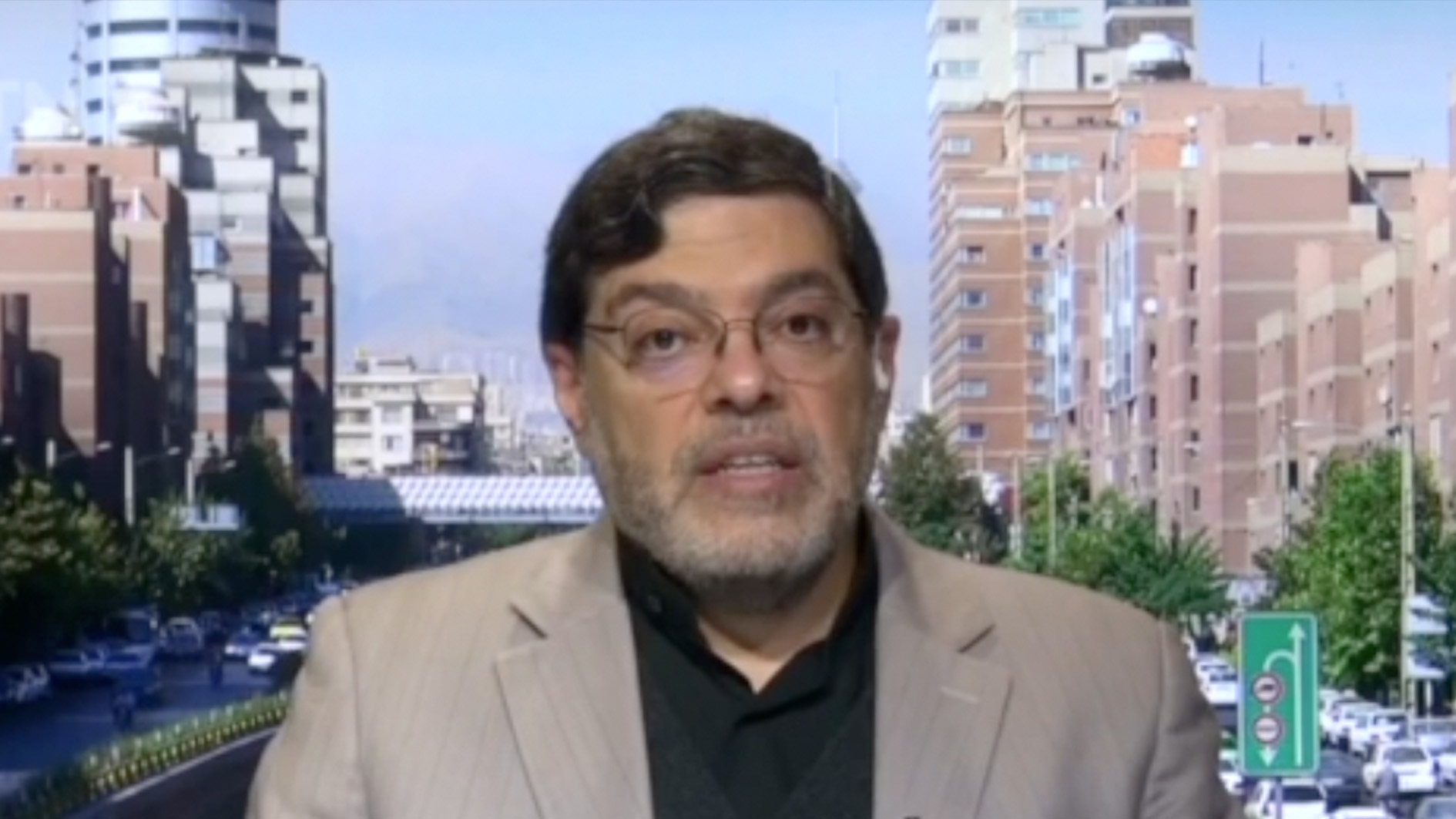 Seyed Mohammad Marandi, a professor at the University of Tehran, called the strike an "act of war" against both Iran and Iraq, slamming Washington for its "complete disregard to international law" and violation of Iraqi sovereignty.

"I think the U.S. presence in Iraq as well as in Syria will no longer sustainable," he told CGTN, predicting that the incident will mobilize forces that are resisting the U.S. presence in the region.

"There will probably be a significant rise in violence and ultimately the U.S. will be forced to leave Iraq," Marandi said.

At the same time, U.S. allies in the region will be "under much greater pressure than before," the professor noted.00:51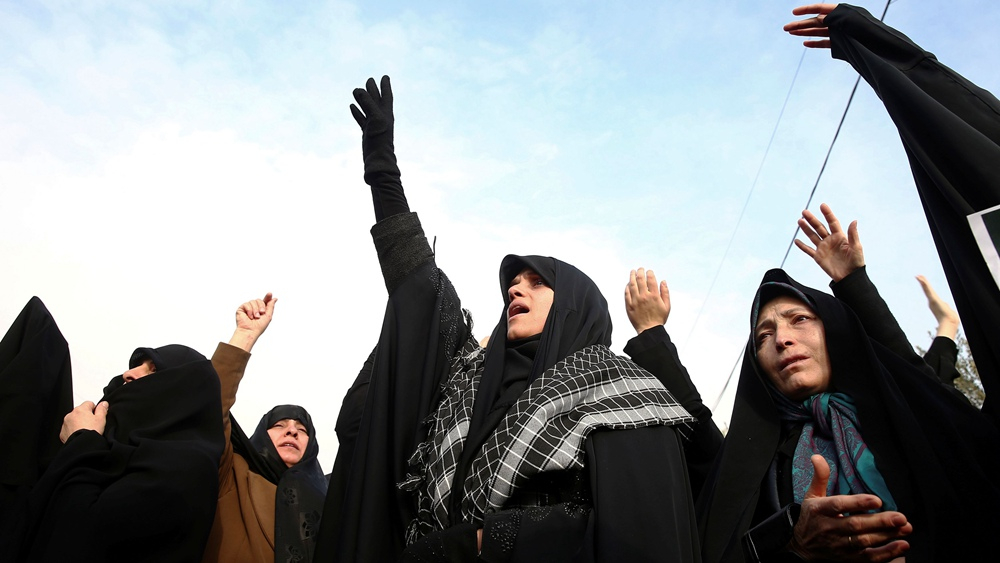 Iraq condemns 'act of aggression'
Iraqi Prime Minister Adil Abdul-Mahdi condemned on Friday the "assassination" of Soleimani and Abu Mahdi al-Muhandis, the deputy chief of Iraq's paramilitary Hashd al-Shaabi forces, by Washington.

The airstrike on Baghdad airport is an "act of aggression on Iraq and a breach of its sovereignty" that will lead to war in Iraq, the region, and the world, he said in a statement.
U.S. marines reinforce the U.S. Embassy Compound in Baghdad, Iraq, January 2, 2020. /Reuters Photo
"We condemn with the highest terms the U.S. assassination of the two martyrs, Abu Mahdi al-Muhandis and Qasem Soleimani and other Iraqi and Iranian figures," Mahdi said.

"The assassination of an Iraqi military leader who holds an official post amounts to an aggression on Iraq, its government and people," he noted.

The strike also violated the conditions of the U.S. military presence in Iraq and should be met with legislation that safeguards Iraq's security and sovereignty, he added. He called on parliament to convene in an extraordinary session.

The U.S. embassy in Baghdad posed a security alert on its website on Friday, urging American citizens to "depart Iraq immediately."

"Due to Iranian-backed militia attacks at the U.S. Embassy compound, all public consular operations are suspended until further notice," the alert said. "U.S. citizens should not approach the Embassy."

Iraqi protesters stormed the U.S. embassy compound in Baghdad earlier this week. Iran had denied it was behind the siege.
Protesters and militia fighters are seen withdrawing from the perimeter of the U.S. embassy during a protest to condemn air strikes on bases belonging to Hashd al-Shaabi (paramilitary forces) in Baghdad, Iraq, January 1, 2020. /Reuters Photo
Israel puts military on alert
Israeli Prime Minister Benjamin Netanyahu defended the U.S. decision to launch the strike that killed Soleimani, and the Israeli military was put on high alert.

"Just as Israel has the right of self-defense, the United States has exactly the same right," Netanyahu said in a statement issued by his office.

"Qasem Soleimani is responsible for the death of American citizens and many other innocent people. He was planning more such attacks," he said, speaking at an airport in Greece before heading back to Israel after cutting short his trip.

Senior defense officials in Israel, America's closest ally in the Middle East and Iran's top regional foe, also met to assess the situation.
An Israeli soldier walks next to a line of tanks in the Israeli-occupied Golan Heights January 3, 2020. /Reuters Photo
Wary of attack by Iranian-backed groups in Lebanon or Syria after the U.S. killed Soleimani, the Israeli army closed a ski resort in the annexed Golan Heights.

"Following a security assessment, it was decided to close Mount Hermon to visitors today," an army spokeswoman told AFP. "There are no further instructions for civilians in the area."

The ski resort lies in the Israeli-occupied part of the Golan Heights, which Israel seized from Syria in the Six-Day War of 1967 and later annexed in a move still not recognized by most of the international community.

Across the armistice line sits Lebanon's Iran-backed Shiite militant group Hezbollah, Israel's bitter foe with which it fought a war in 2006.

Hezbollah leader Sayyed Hassan Nasrallah said on Friday his group would continue the path of Soleimani, broadcaster Al Manar reported.

Russia's Foreign Ministry said the killing of Soleimani would increase tensions in the Middle East, RIA news agency reported.
(With input from agencies)
(Cover: An Iranian demonstrator holds a picture of the country's Supreme Leader Ayatollah Ali Khamenei with Iranian Major-General Qasem Soleimani, during a protest against the U.S. in Tehran, Iran, January 3, 2020. /Reuters Photo)