CGTN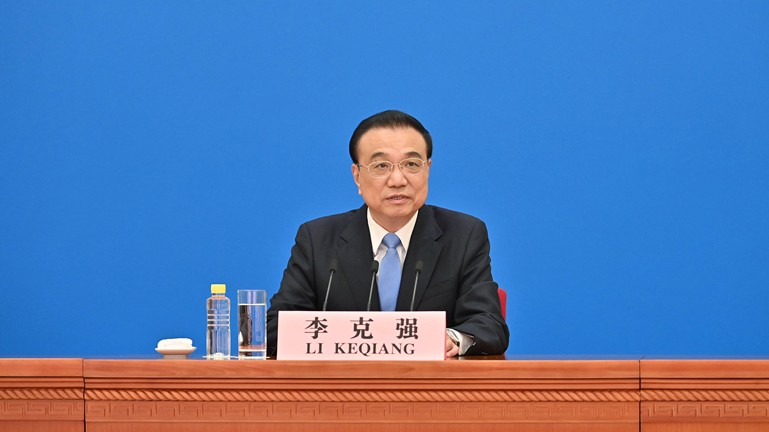 Chinese Premier Li Keqiang on Friday vowed persistent efforts and solid steps to meet key socioeconomic targets in 2022 despite difficulties.
Li made the remarks when asked about the greatest challenge facing the government and the government's policy priorities this year, during a press conference after the fifth session of the 13th National People's Congress concluded in Beijing.
Noting the government has operated against a complicated international environment featuring multiple difficulties, Li called the COVID-19 pandemic and its economic impacts the largest challenge for the Chinese government.
The premier said the government had worked hard to maintain economic development, improve people's livelihood and promote social justice.
Stressing the government has always put people first, Li said "people's wish always points the way of the government."
While saying many people were happy with the government's work, the premier admitted that in some areas it fell short of people's expectations.
Li also voiced confidence that with hard work across the country, China's economy in 2022 would be able to overcome difficulties, major tasks goals set for the whole year would be realized and a solid foundation for future development would be laid.