Updated 21:37, 08-Mar-2022 CGTN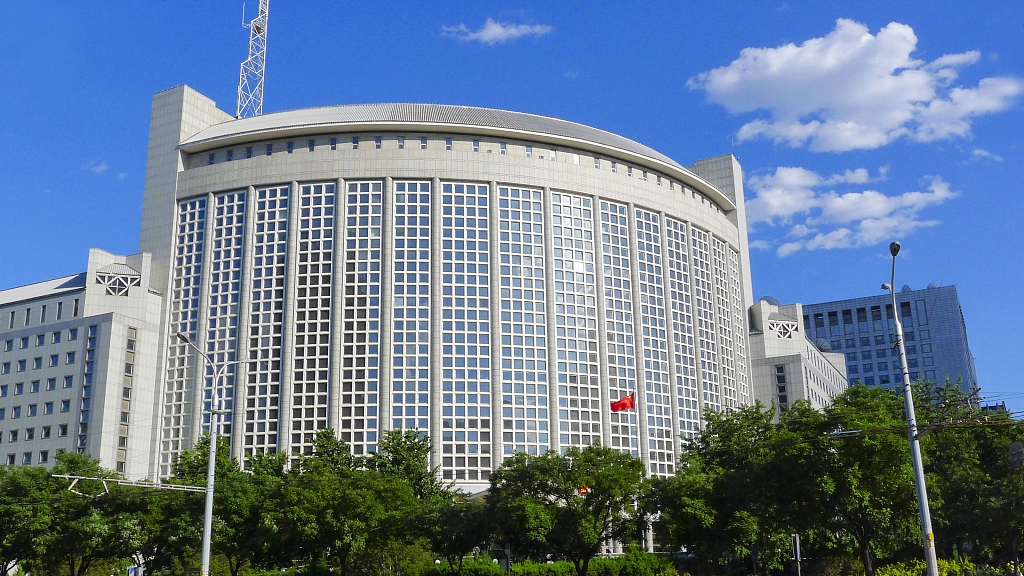 The Chinese Foreign Ministry on Tuesday urged the United States to disclose more information about the biological laboratories it runs in Ukraine and guarantee their safety.
Spokesperson Zhao Lijian made the remarks at a regular press briefing in Beijing.
The Russian Defense Ministry on Sunday said there was evidence of a U.S.-financed military biological program in Ukraine.
Citing public data released by the U.S., Zhao said that the United States has 26 biological laboratories in Ukraine, over which the Pentagon has absolute control.
Given the current situation and for the sake of the health and safety of the people of Ukraine, the region and the world at large, China calls on all parties, especially the United States, to ensure the safety of these laboratories and release such details as the viruses stored and the research done at these laboratories, said Zhao.
The U.S. Department of Defense has operated 336 biological laboratories in 30 countries around the world. Fort Detrick, where the United States Army Medical Research Institute of Infectious Disease is located, is the center of U.S. bio-military activities.
Zhao said the U.S. has failed to take seriously the international community's wariness of these biological laboratories, and instead dismissed it as disinformation.
Noting that the U.S. has been the only country to block the establishment of a verification mechanism of the Biological Weapons Convention over the past 20 years, he said the international community has become increasingly concerned about this.
"We once again urge the U.S. side to provide full clarification of its bio-military activities within and without its borders, and to accept multilateral verification," he said.
(Cover: File photo of Zhao Lijian, spokesperson for the Chinese Foreign Ministry. /Chinese Foreign Ministry)