Iraqi Shiite militiamen and their sympathizers broke into the U.S. Embassy in Baghdad on Tuesday. They smashed the main door and set fires in the reception area, the Associated Press reported. U.S. guards fired tear gas at the crowd.
Outside the compound, marchers in militia uniforms, reportedly shouted "Down, down USA!," "Death to America," and "Death to Israel!" 01:40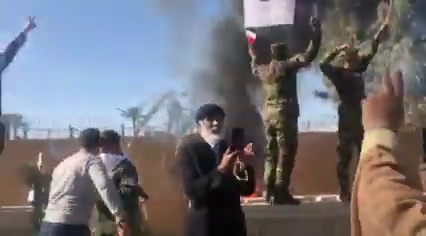 U.S. State Department official said all embassy personnel were safe and there were no immediate plans to evacuate. There were no reports of casualties.
The attack followed Sunday's U.S. airstrikes in Iraq and Syria that killed an estimated 25 Iran-backed militia fighters, the Kata'ib Hezbollah. At least 50 other people were wounded in the attacks. The U.S. government said the airstrikes were in retaliation for the militia's rocket attack against an Iraqi military base in Kirkuk province. The barrage killed an American defense contractor. Four American and two Iraqi service members were wounded.
In a tweet, U.S. President Trump blamed Iran for the embassy breach and called on Iraq to help protect the embassy. 00:57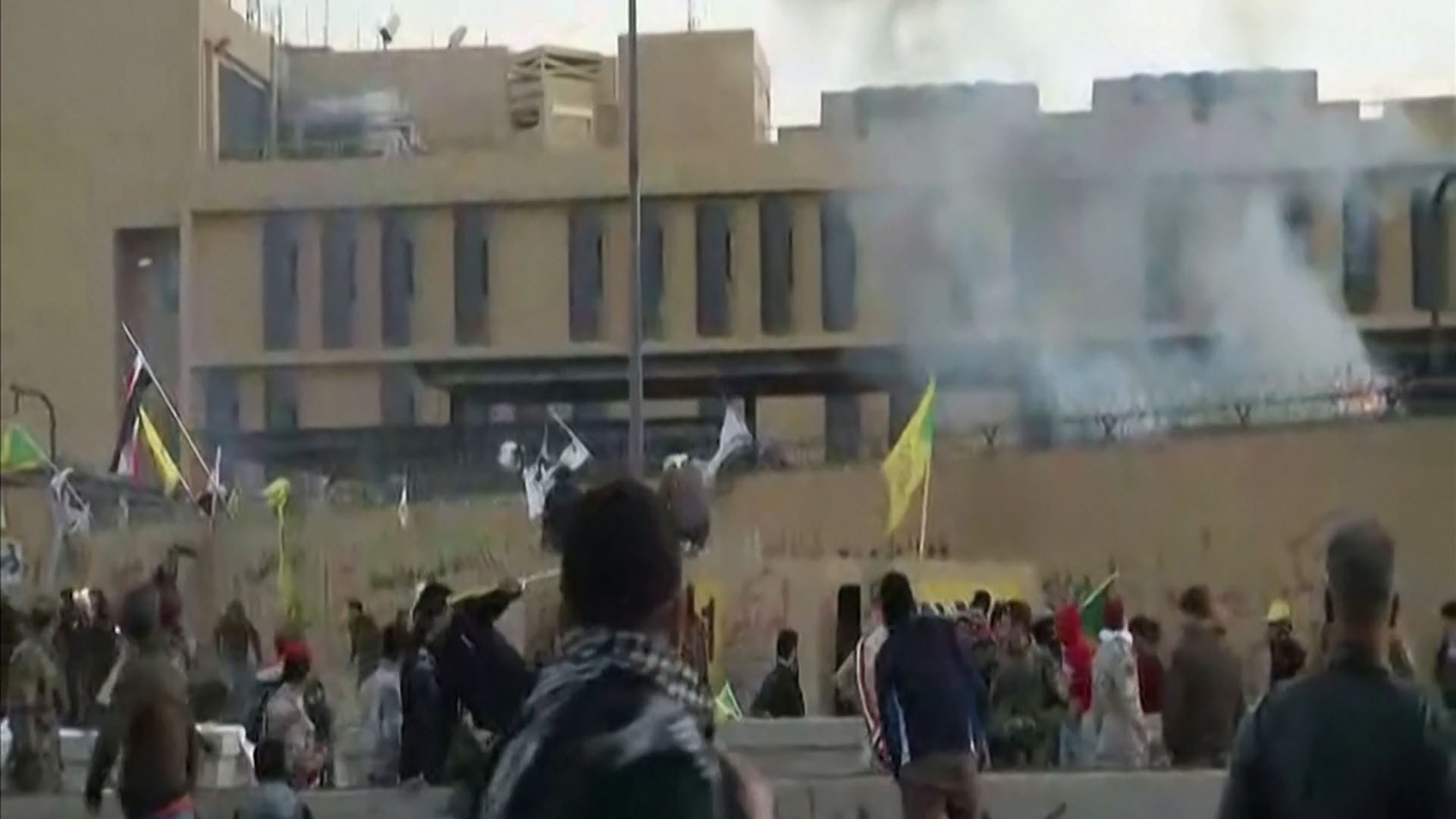 Wire service reports the protesters retreated from the compound by early evening, but set up tents outside, saying they planned to stage a sit-in. U.S. Apache helicopters flew overhead and dropped flares.
According to AP, Iraqi security forces made no effort to stop demonstrators from entering Baghdad's heavily-fortified green zone where the U.S. Embassy is located. The marchers surged into the zone to attend funerals for people killed in the U.S. airstrikes. 01:07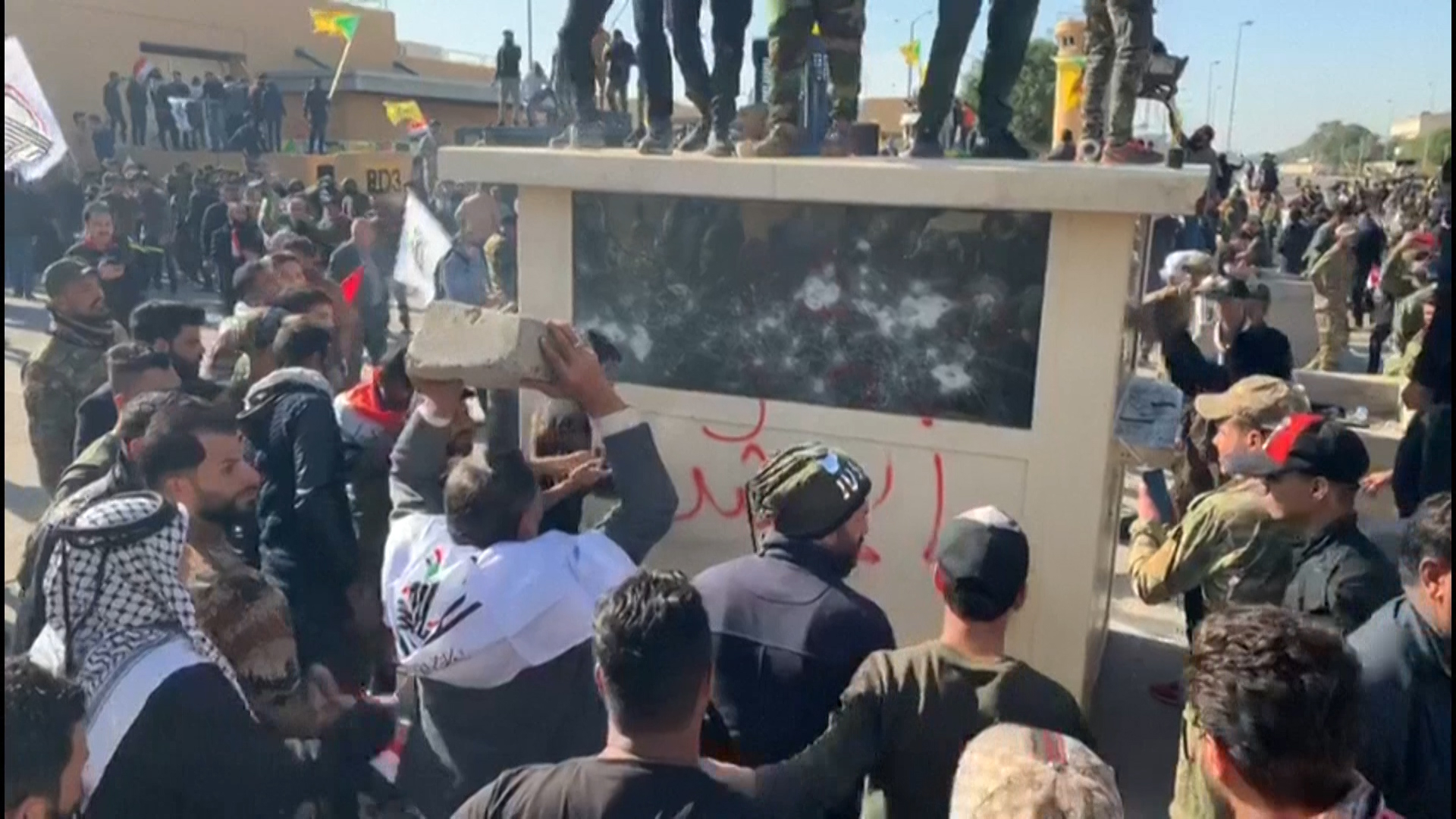 The assault on the U.S. Embassy in Baghdad reflects the tangled diplomatic ties in Iraq. Iraq has struggled to balance its relationships with the U.S. and Iran, but embassy incursion "signaled a sharp deterioration of U.S.-Iraq relations, the AP reported. 00:43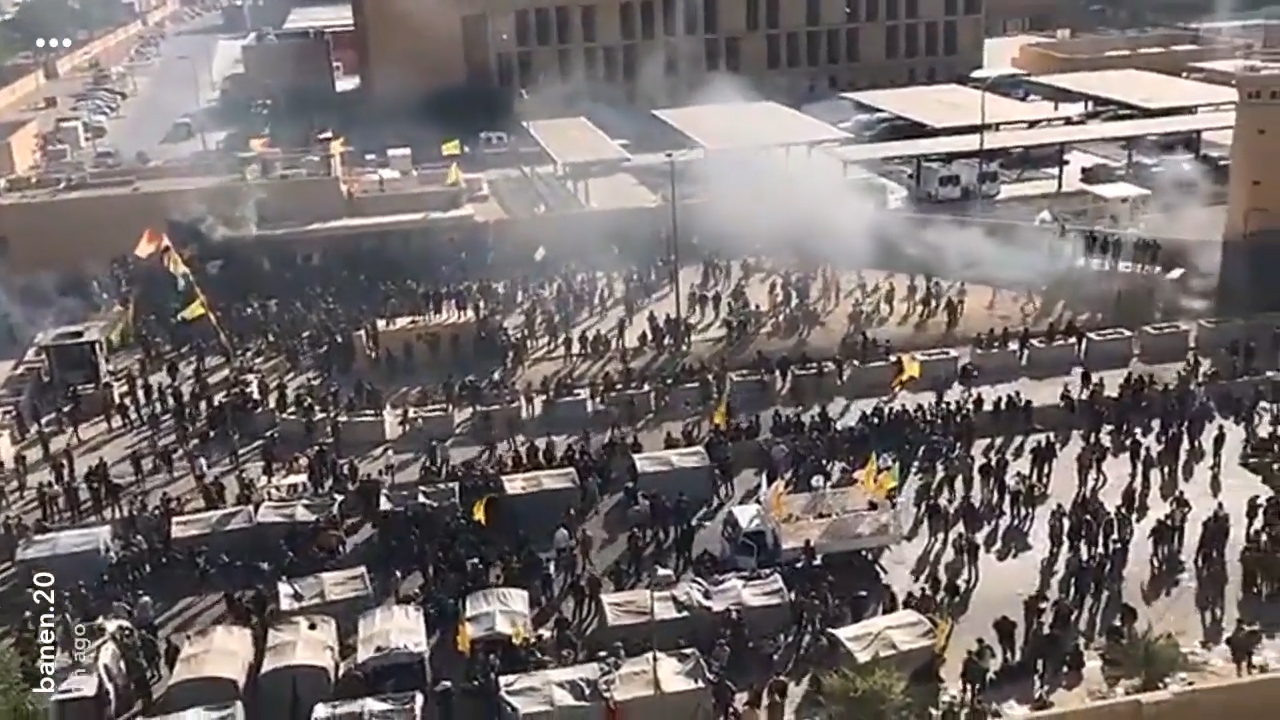 Source(s): AP